---
Tiktok is a social media platform that has become increasingly popular over the last couple of years, and more and more users each day are going viral with their content. With the amount of people able to get thousands if not millions of views and likes on their content, it is important that you are able to take advantage of this yourself, for your business. Starting up a TikTok page for your business gives you a chance to be able to do this, and reach a target demographic as well.
How to go about starting the page
First, simply create your account on a mobile device, and make sure that your username is the name of your business, so that it is the most efficient to search up for your clients.  Also, when you set your birthday, make sure to choose a date over the age of 18, so that way you do not have to work around potential age restrictions.  When you are creating your bio, make sure to use keywords that are searchable, like in SEO, in order to be able to direct the most amount of people to your account.  The next step is very important for businesses, and it is to switch to a pro account, which can be done in "manage my account".  This is important, and will become even more important as your following grows, because by doing this you are now able to access your analytics, and measure how well your posts are doing.  Then, you are going to have to verify your email, and after that, put a link in your bio to your YouTube channel if you have one, and/or your business Instagram.  It really is shocking how much this simple step has allowed so many influencers and brands to grow.  An example of a business that is able to connect both their instagram and website/youtube channel is Brandarrow Agency, a digital marketing Agency.  With this, they are able to direct more traffic to both of these platforms and spread more information about marketing.
Another way to leverage the power of TikTok for your business is by being able to target the specific demographic that your business is for.  A way that you can do this is by using hashtags.  The way that the hashtags work is that users can search up different hashtags, and a post that uses that hashtag will appear under the results.  Using hashtags related to your business, but are also creative, and are directed to your audience such as #teens, #youngentrepreneur, will help increase your popularity.  Another way to leverage TikTok's power for your business and to be able to have customers genuinely admire your business is by showing your creative side on TikTok.  By showing your creativity, and engaging in humor, people are going to enjoy viewing your content, share it, and will likely stick around to enjoy your business.  Once your page is started, be sure to upload consistently and on a schedule, and watch engagement grow and your business flourish.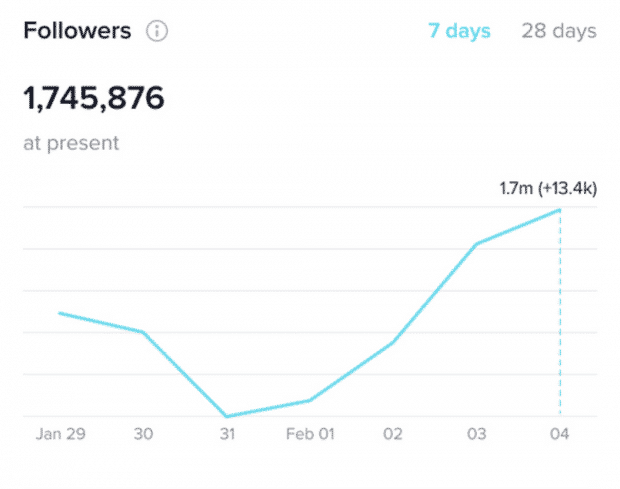 Brandarrow Agency is a digital marketing agency committed to growing your local business or startup. For just the price of $1 a day, you can enlist their expert services such as affiliate marketing, social media marketing, graphic designing, digital advertising, email marketing, website development and more. For further information go to https://brandarrowagency.com/ today.
---