Welcome to Brandarrow Agency. A full service agency dedicated to providing exceptional services.
We are experts in
Digital Marketing.
Brand Development.
Social Media Marketing.
Web Development.
Graphic Design.
what is 
Brandarrow Agency, commonly known as Brandarrow, is a digital marketing and branding agency based out of Monroe Township, New Jersey; We serve small to mid-sized businesses all over the states. We specialize in a broad fields of business development through marketing and branding. We can serve almost any industry but a few to name are: e-commerce, hospitality, law, medical, automotive, news/media, non-profits, influencers, artists, etc.
what is 
brandSuite is a revolutionary tool with the  purpose of boosting efficiency in a business, and this is done through its proprietary artificial intelligence algorithms and responses. On brandSuite: you can start, run, and grow any business. brandSuite has our core services of Listings, Social Media, Website, Ads, and Reputation; but, there is much more available. We integrate with Google Workspace (formerly GSuite), Microsoft 365, QuickBooks, Constant Contact, Facebook/Instagram, Google Adwords, and so much more. Overall, it allows operations to be more seamless and operated through one spot with a single login rather than through 20 tabs.
regardless of whether you utilize Brandarrow or brandSuite,

we promise
Affordable
Affordable

Pricing
Our goal at Brandarrow was to provide affordable essentials to small and mid-sized businesses. Others Agencies will start pricing at $2000+ ; We start at $30. Our packages come in two options: DIY or We Do it. Choose your budget and a package: we'll provide the service.
+ Exceptional +
Exceptional

Service
We know anyone can create a website and write "exceptional service" but we mean it. You don't have to trust us right away, give us a call, we'll give you a free month. In that month we'll prove what our idea of exceptional is.
Need assistance? Call us and get connected right to a rep. No matter what plan, same support, same dedication. We'll even help you with general business questions and tasks like maybe creating a social media account or do an LLC article amendment.
The ultimate solution to 🚀 launch a business (and oh yeah, and in a box).
Starting a new business can be a pain. We are revolutionizing that; actually, never-mind, we're transmogrifying it. For starters, you need to first register the business with the appropriate legal jurisdiction as usually an LLC (Limited-Liability-Company). From there, you need an address, phone number, emails, a domain, a website, logos, social media, all that. Lastly, you are gonna start marketing once you get the initial setup going; so for that, you turn to create ad creatives, create business accounts everywhere, decide on efficient placements and channels, develop a marketing strategy, and on. It's too complicated. The brandBOX by Brandarrow solves this by doing it all for you. From A to Z we handle everything listed above and more, all in one cost and done for you within a few days! You get everything handed to you in a nice and simple to understand file.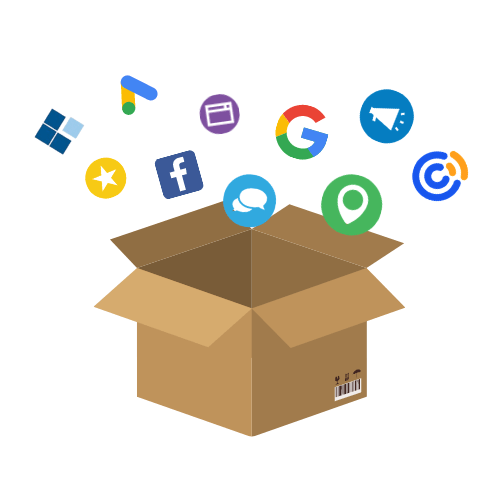 We work around the clock to ensure we can build your brand & enable growth.
Music Distribution
Our fast-lane editorial team can have your music published on major streaming platforms in just a matter of 48 hours. We even give you Pre-Save Links, Release Links, Playlist Pitching, and more! Along with that, we verify your profiles on Spotify, YouTube, Apple Music, and others while also creating a Google Knowledge Panel for you like.
Learn More
Domains & Web Hosting
Through our sister company: Domains2Go we are able to provide our clients with a range of services from Domains, Web Hosting, and Servers to even Email Hosting, SSL, and CodeGuard. On top of that, we maintain and provide support on all services through Artificial Intelligence - 24 hours, 7 days a week. If needed, we are a phone call away with no automated answering machines.
Get Started
What can

BRANDARROW

do for

me

?
Good question. We'll make this simple.
The

Latest
Written by us. For you.
One of the most common brands that anybody can see in a shoe is Nike. And for good reason. The shoe is one of the
Check It Out »
James Wilder
I've emjoyed working with Brandarrow tremendously. I view them as a partner to my business, as well as co-captains of our success. Their knowledge, professionalism, and overdelivery of what I needed done was impressive. Their ability to work with me, and my meager advertising budget showed me that they were in it for the long haul.
Ajit M. Patel
New Jersey agencies charge high prices for my industry in pharmaceuticals, however, Brandarrow was able to change that by providing quality service and most important FAST service. I highly recommend them.
Joy
Brandarrow was extremely efficient when building our website. They had everything requested for the website (ie. logos, forms) in a neat list and it was easy to follow and work with them. If I were to turn back time, I would 100% choose to work with them again!
Krunal G. Patel
Words cannot describe how efficiently our business was handled by the team at Brandarrow. We recently took over a motel property and needed a domain, emails, and listing services. It was so great to have found one spot where we could do it all. I'd 100% recommend Brandarrow and hope to continue our relationship.
Anu
We were extremely satisfied with the service we got from BrandArrow. We got our website developed by them and it turned out exactly how we wanted it. They were extremely professional and we had absolutely no issues working with them. We definitely recommend this service to anyone who is looking to professionally build their own website!