---
Establishing a positive workplace culture is critical to employee satisfaction, quality of work, and overall atmosphere if your business.  If your business is an enjoyable space to be in, then your employees will also promote your business, potentially generating more clients as well.  If the culture of your business is toxic, then your employees will most definitely not want to work for you, possibly leading to them putting out subpar quality work, cutting corners, and talking bad about you and your company to other people.  The different impacts that these two have can be astronomical.  Let's discuss the characteristics of a positive workplace.
Establish clear goals for each department of your business to work towards and accomplish
By establishing clear goals for each branch of your business, you are giving something for them to measure their productivity and efficiency by, therefore keeping them motivated towards their assignments and giving them incentive to work
Show your personality
Nobody wants a boss that is emotionless and robotic, pretty much everyone has a personality, and it is good to show that in the workplace.  By doing this and being down to earth with your employees, it allows them to actually get to know you and establish a connection with you, making you not an inanimate object, and instead having your employees enjoy being in your presence.  Now, it is important to differentiate what is being human and humorous, and what is being too lenient.  At the end of the day, you are still the boss and the leader, and set a precedent for what is to be expected with projects and deadlines, but you can still be down to earth and human at the same time.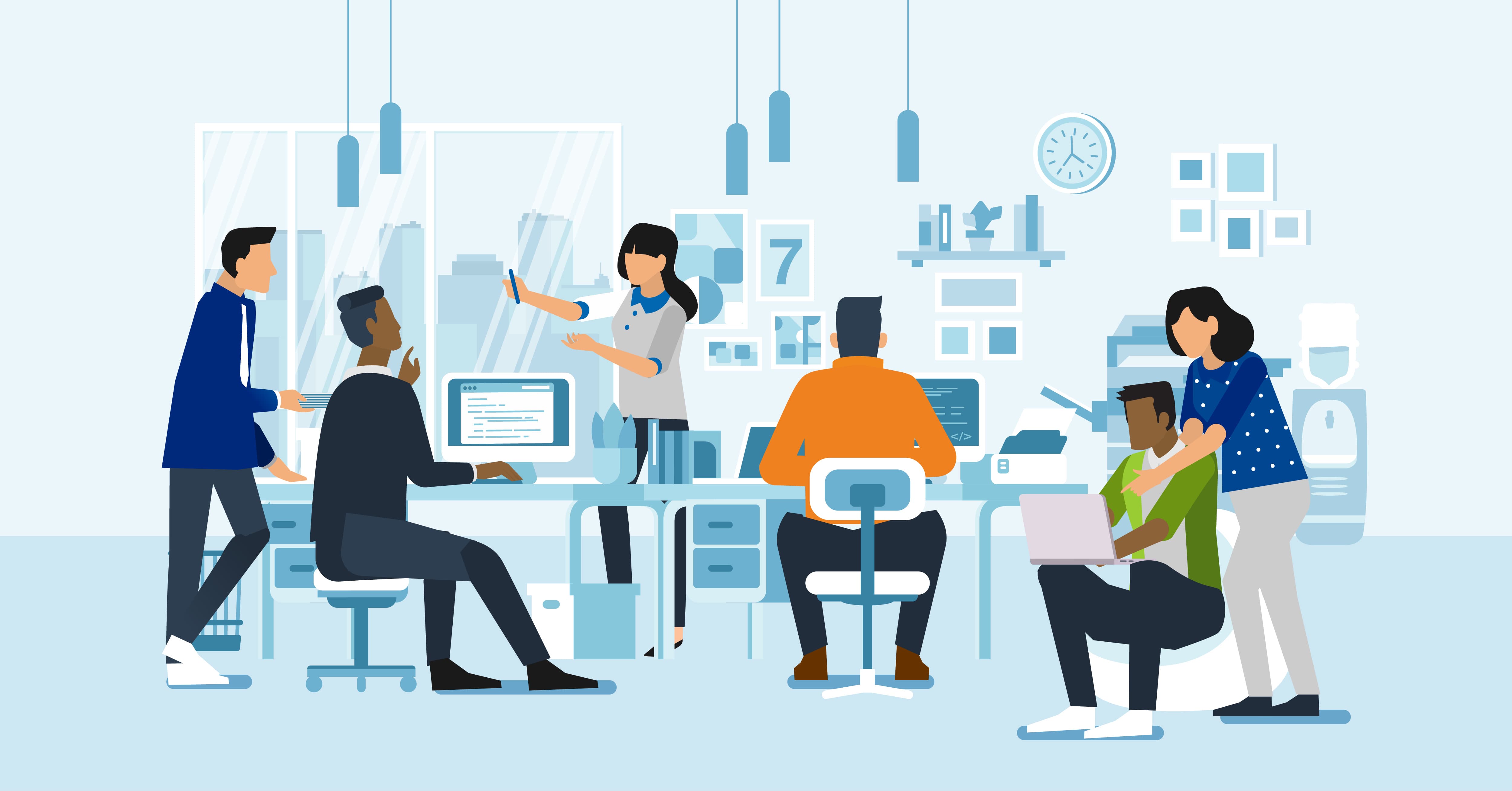 Accept and utilize your employee's feedback
Accepting, discussing, and utilizing your employees' feedback will help improve the logistics and management of your business for obvious reasons, but the hidden value within discussing this with your employees is that it makes them feel valued and heard. This will make your employee feel more appreciated and not just another drone in the business. By giving your employee a voice for feedback, you are helping them develop confidence, and making them a bigger part of your business. An example of a company that values their employees' feedback is Brandarrow Agency, a local marketing agency in Monroe Township, New Jersey which discusses said feedback to improve all aspects of the business, and help operations run more smoothly.
Establish a zero tolerance policy
A zero tolerance policy would set a company wide standard to protect the rights of the employees, and make sure everyone is being treated humanely within your business.  This will make your employees feel more safe within the workplace, and know that any serious problems that they experience within the workplace will be taken seriously.
Brandarrow Agency is a digital marketing agency committed to marketing your business and growing it's customer base. They offer a wide range of services for all aspects of your business, including search engine optimization, graphic design, website and domain design, email marketing, postcard mailing, and many more! Reach out today at https://brandarrowagency.com/
---